We are E-BEAM Services, we are committed to the power of electrons, and we are crosslinking.
In the video below, you will learn about the history of crosslinking at E-BEAM and how we are the industry leaders in the changing the material properties of polymers in order to create a superior product.
Transcript
The story of E-BEAM Services is the story of commitment to the power of electrons. That commitment is demonstrated in a number of high-capacity, state of the art accelerators which are helping create specialty products in a number of industrial crosslinking applications. Electron beam technology is proven technology and frankly nobody knows more about it than E-BEAM Services does. We've got the experts in-house who've built and installed three facilities and we've got the expertise to work with our customers to develop innovative solutions to their problems is all.
With the electron beam we can cost-effectively and efficiently modify the polymers via crosslinking, chain scissoring, branching to help out property improvement and differentiate your product from other products on the market. E-BEAM serves a wide variety of customers in the crosslinking market from wire and cable to plastic tubing, foam films and sheets, even customer who mold individual products.
We have the best technology but it's not only the technologies, it's the organization. No one knows electrons like E-BEAM Services. We have people here that have done this type of work for 20 years plus so when they come to us, our customers come to us looking for a solution we know how to set up an R&D program to help them find those solutions.
Our customers have been with us for twenty-plus years we have partnerships with them, we talked to them on a regular basis, and they know they can come to us with anything just like you are calling a friend. The thing that sets E-BEAM apart from other companies really is our people. We're innovators, thinkers, tinkerers, we love experimenting and your best is what we aim for; you won't settle for anything less. We're a solution provider and we develop not only an R&D program, but once they can commercialize that product we have the capacity to support their growth, so it's a long-term relationship from the R&D to the commercialization and through years of processing.
We love to innovate we love to help our customers be successful. Our core value is commitment that's commitment to the power of electrons in the form of well run, long-term, state of the art investment facilities, but also in the experienced management team and technical people to help you develop exciting new products.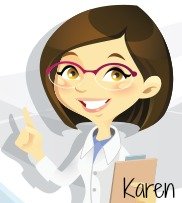 www.ebeamservices.com • Ohio (513) 933-0031 • New Jersey (609) 655-7460