We are E-BEAM Services, we are committed to the power of electrons, and we are electron sterilization.
In the video below, you will discover how E-BEAM Services has revolutionized the sterilization market with the power of electrons.
Transcript
The story of E-BEAM Services is the story of commitment. Commitment to the power of electrons. More than 25 years ago our investors began investing high-capacity, state-of-the-art electron beam accelerators to provide high volume, reliable sterilization.
E-BEAM Services has had a sterling track record with FDA regulated products since our beginning in 1986 because of that we are trusted service provider for sterilization markets such as medical devices pharmaceuticals as well as other industrial and corporate businesses.
The sterilization of medical devices that we do is typically in its finished packaging, called terminal sterilization. We qualify that product prior to doing production and we followed the ISO substandard. We can turn a truck of medical devices, boxes of medical devices around in one to two hours. We even offer E-beam Express where a company can come in with their truck and wait for their product to be processed.
The thing that sets E-BEAM apart from other companies really is our people. We're  innovators, thinkers, we love experimenting and your best is what we aim for we won't settle for anything less. The reason customers love to keep coming back to us is they can depend on their servers , we're reliable, we have multiple plants, we validate their products on multiple accelerators so there's always backup capability within our organization.
What E-BEAM Services team does for our customers is really work to them to really understand the unique problems each of our customers are facing and in the business of sterilization because we have rapid and high volume throughput we're able to help our customers both manage and control their inventory and simultaneously allow them to be flexible and responsive to their customer's needs.
I recently had a customer tell me that E-BEAM Services was the one vendor of theirs that they enjoyed working with so much and that kind of feedback is what we like to hear. We're dedicated to helping our customers and allowing them to get the best service possible. We have an experienced, stable management team we enjoy what we're doing.
We enjoy taking care of our customers and that has led to growth to this point and continuing, exciting growth in our future.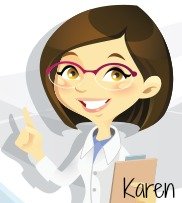 www.ebeamservices.com • Ohio (513) 933-0031 • New Jersey (609) 655-7460