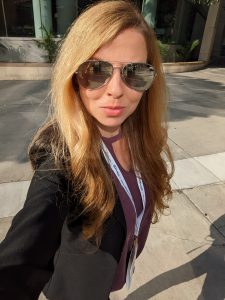 Next stop, Michigan!
The Foam Expo provides the foam industry with solutions for end-user markets. Providing world-class contract electron beam processing so our customers can make great products is our jam. When it comes to foam, we use high-speed reel-to-reel equipment with the capability to handle (almost) all applications, ranging from films as thin as 5 mils (0.005") to sheet as thick as 0.25 inches.
For example, our electron beam processing is used to create crosslinked polyolefin foam. The extruded, unfoamed matrix is beamed at E-BEAM Services in an efficient reel-to-reel process. Later it can be foamed in a high heat process offsite.
Crosslinked foam has many property improvements, such as…
● chemical resistance while retaining flexibility
● Improved mechanical properties (impact strength, compression, tensile, elongation, etc.)
● Increased thermal stability
● Ease of forming or molding
These properties make it great for interior automotive applications. Our process often does not require any additives, nor does it generate hazardous chemical by-products. This crosslinking method is energy efficient, and the minimal amount of exposure time to the e-beam helps ensure high throughputs.
We look forward to seeing our friends at the Foam Expo 2022 in Novi, Michigan!