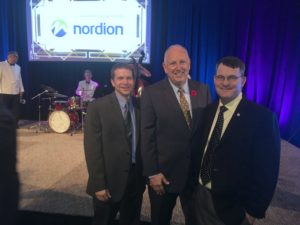 This past week, E-BEAM's President, COO, and Technology and Development Manager packed up their bags and headed to Vancouver for the 2016 International Meeting on Radiation Processing (IMRP).
IMRP meetings are organized by the International Irradiation Association (iia), whose members consist of some of the brightest minds in the field of irradiation science from around the world. This year, the IMRP celebrated its 40th year of collaboration, innovation, and education, and the agenda did not disappoint.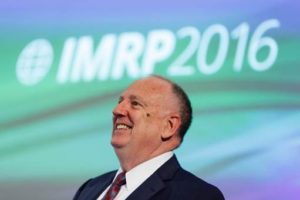 Here are some of E-BEAM's favorite parts of the meeting:
* Paul Minbiole, E-BEAM's President and CEO, served as Chairman of the Plenary
* Being introduced to a new Rhodotron the size of a large truck tire
* The patent-pending use of e-beam to create a nano-gel spray to target the delivery of insulin to the brain to treat Alzheimer's
* Learning that Dan, the Technology and Development Manager, does in fact own a suit
* The opportunity to be with the industry leaders who are shaping the standards and technology
* Dan also owns a tie!
* Seeing those new to the industry exchange ideas with the established industry leaders
* Discussing topics such as sterilization validation of 3D printed parts and how e-beam can reduce the need for pesticides
The next meeting was announced to be two and a half years from now in Strasbourg, France, and E-BEAM is already looking forward to it!