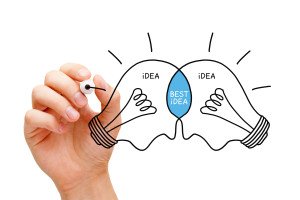 The CEO of a plastics company visited E-BEAM Services to talk about ramping up production of the new crosslinked product they have created using electron beam. E-BEAM's COO said that we enjoy working with nimble, innovative and entrepreneurial companies.
The CEO responded, "If that is what you want to do, Dan Yasenchak has demonstrated every one of those things during this project. I cannot thank him enough for the persistence he has shown."
On this successful project, innovation was a team sport! Even Thomas Edison's successes were 'team sports'.
Wikipedia asserts that innovations require only three things:
1. A recognized need,
2. Competent people with relevant technology, and
3. Financial support.
If you recognize a need, you can turn to E-BEAM Services to put "competent people with relevant technology" on your team.
Then, if you can come up with $900 for the first experiment, your team can be on its way to instant innovation!
Might electron beam be a relevant technology for your need or opportunity? Check out a short white paper: "Instant Innovation: Product Development Using E-BEAM Irradiation".