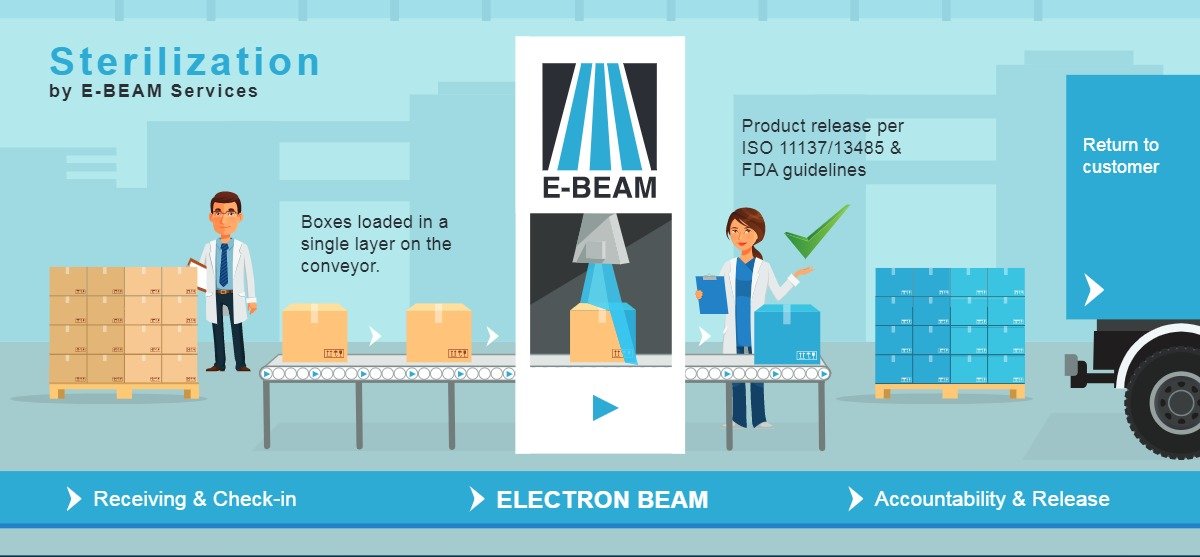 This week, E-BEAM Services is once again heading to New York City for the MD&M East trade show. We're looking forward to meeting new people, and exploring new applications for e-beam sterilization.
This year, the show is boasting the attendance of 750+ suppliers and more than 8,000 peers for the medtech, packaging, and manufacturing world.
For newcomers to the wonderful world of electrons, one of the most surpising facts they learn from us can be how quick the process actually is.
Did you know that most sterilization products are only exposed to the shower of electrons for a matter of seconds? E-beam sterilization has a much faster dose rate than other sterilization methods, like gamma for instance. This means that the process is quicker (which can be important for companies that need a fast turnaround or offer "just in time" deliveries) and there can be less degradation to your products (which is important for obvious reasons).
And this is just one of the many benefits of e-beam sterilization, so be sure to stop by booth number 2138 or reach out to us at ebeam@ebeamservices.com to learn more!