The E-BEAM Services team is back from Orlando after our week of exhibiting at the NPE 2015.  With more than 1,000,000 square feet of exhibit space, over 2,000 exhibitors, and more than 60,000 individuals, and 20,000 buying companies, NPE 2015 had its largest event in its almost 70 year history!
We launched our new website just weeks before NPE 2015 and unveiled our new tradeshow booth highlighting the different markets we serve, including plastic crosslinking, wire, cable, and tubing processing, and polymer modification.  This year's NPE was the best show on record for our company since we started exhibiting in 1991.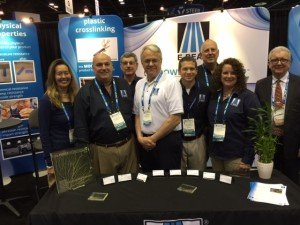 "The Power of Electrons" was the main theme for this year's event, and several conversations were sparked by an interest in what the power of electrons could do for visitors to our booth seeking crosslinking capabilities.  Co-located with NPE was the ANTEC Technical Conference where our Technical Business Development Specialist, Ed Phillips, presented a paper entitled, "Producing Long Chain Branched Polymers from Linear Polyolefins."  We also displayed, and handed out, 5 million volt Lichtenberg Trees which were made in-house to show an example of what "The Power of Electrons" can do!
NPE is already planning the next event so save the date for May 7 – 11, 2018, Orange County Convention Center, Orlando, FL where you will certainly find E-BEAM Services!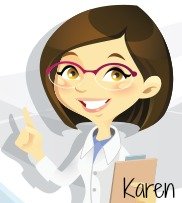 www.ebeamservices.com • Ohio (513) 933-0031 • New Jersey (609) 655-7460