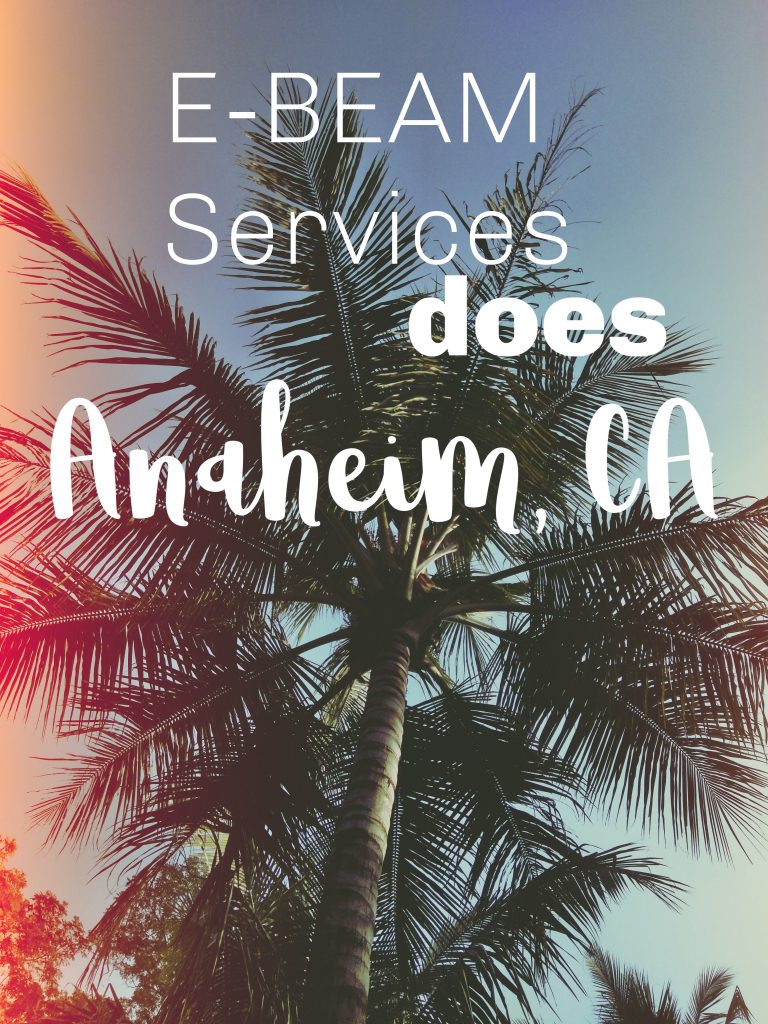 E-BEAM Services will be joining 19,000 of our close friends in sunny Anaheim, CA February 5-7 for a closer look at medical device innovations and e-beam applications at the MD&M West show.
Showcasing the latest solutions in contract manufacturing, contract sterilization (yours truly ????), manufacturing equipment, automation, R&D, medical device components, materials, plastics, and much more – this show is a great kick-off to 2019 for the E-BEAM Services team.

As a collaborative contract sterilization partner in the MedTech sector, E-BEAM Services sees attendance at this show – billed as "Today's Insights. Tomorrow's Technology" – as key to working with our clients in the early stages of development for long term, cost effective solutions to sterilization needs. E-BEAM Services provides the most cost-effective radiation sterilization for low to medium density medical devices and pharmaceuticals.
We look forward to reconnecting with our existing customer base and making new friends at the MD&M West!
We always welcome the chance to further discuss how e-beam sterilization can help you EXCEED with your business, compliance, and profitability goals. Let us know if you will be there too – ebeam@ebeamservices.com!