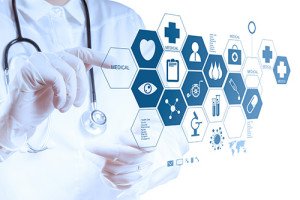 In these unprecedented times, COVID-19 is affecting populations worldwide in several aspects and continuously challenging health care professionals and the medical device industry. The need for specific materials for testing or sanitizing purposes has skyrocketed, while manufacturing and sterilization capacity has not necessarily increased at the same pace.

Why is medium-voltage technology an alternative?
Medium-voltage electron beam accelerators (5 MeV), an FDA cleared technology, may enable the sterilization of products in a reduced time-period, presently with considerable capacity throughout North America, which remains "unexplored" by the industry.
Unlike other sterilization modalities, medium-voltage electron beam offers incredible throughput. The reference sterilizing dose (25 kGy) can be delivered in minutes or seconds, as opposed to hours or days using other terminal sterilization modalities such as gamma or ethylene oxide, which leads to extremely quick processing. Medium-voltage electron beam is a proven and reliable alternative to meet the time demands of the market.
So, what kind of COVID-19 related materials could be easily converted or qualified using the e-beam sterilization modality?
Examples include components used for the test kits, whether via PCR or the antibody test, which include vials, caps, swabs, microplates, vaccine kits, wipes, and personal protective equipment such as gloves, masks, and other related materials. Particularly medium to low-density products are in the sweet spot.
What steps is E-BEAM Services taking to ensure sterilization is not a bottleneck in COVID-19 related products?
E-BEAM Services Inc. is currently taking steps towards increasing and expanding its processing capacity beyond the 5 beams already under operation across North America, in anticipation of the growing demand.
E-BEAM Services Inc. is under a superior management directive for expedited scheduling related to qualifying and sterilizing COVID-19 related products. E-BEAM Services offers flexible processing capabilities in a response to the excessive lead times for gamma sterilization and the growing demand for sterilization observed in the marketplace.
How do I qualify my product for sterilization using medium-voltage E-beam?
Set up a call with a Tech Service representative to discuss getting started.
Once a processing date is set, samples are then sent to us at E-BEAM Services to be exposed at two or three different dose levels to confirm compatibility.
Dose maps and validations are performed to determine the processing parameters and validate the process according to the ISO 11137 standard.
A verification run is performed to verify the sub-lethal dose and prove that the process is suitable to reach the desired sterility assurance level.
Product is ready for production.
Want to learn more? Here at E-BEAM Services, our team of experts and highly trained professionals are available to assist medical device industries, labs, nuclear power plants, and other facilities in meeting their testing and production needs. Contact us to discuss your product needs.