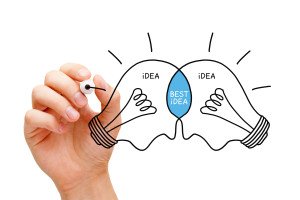 Our Customers Make Great Products
At E-BEAM Services, we don't have any products ourselves–we enable YOU to make new or improved products. E-BEAM has a long track record as a partner, trusted advisor, and service provider for the manufacturers of a wide variety of industrial products, consumer goods, and medical devices across the nation.
Our relationship can start with a non-disclosure agreement before we have our first substantial technical discussion. We can provide you with a standard non-disclosure agreement, or work with your agreement. We can make it happen fast – E-BEAM doesn't need a lot of legal input because we work within confidential relationships all the time.
---
Here's how we can help you get started:
Your E-BEAM representative will walk through a brief overview of your goals.
We can help you design the experiment, and tell you what it will cost before we get started.
Based on our know-how and years of experience, E-BEAM can help you interpret experimental outcomes and help you overcome challenges along the way.
We will also work with you to determine a configuration that will minimize future production costs for the product.
Once you have developed your proprietary product, E-BEAM has the high-volume electron beam accelerators for high-volume production. So it's in E-BEAM's interest that your application development is successful.
---
Existing Applications
PEX pipe (now used in new home plumbing 5x as often as copper!)
Heat shrink tubing
Heat shrink films
Gaskets, electrical connectors, and other molded parts
Bulk resin pellets
PTC heaters and switches
Semiconductors
Food products
Gemstones
Auto tires
                                  …what will you create?
Learn more about the E-BEAM Services Center for Electron Beam Excellence and how our team of experts helps our customers' great products become even greater.