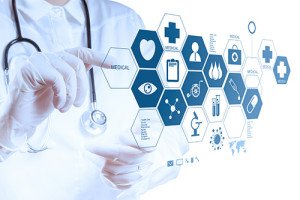 Your business requires a standardized sterilization process that ensures your medical products get to market safely and quickly. For over 25 years E-BEAM Services has combined the inherent advantages of electron beam ("e-beam") sterilization with unmatched operational excellence and technical expertise to deliver fast, quality driven, reliable, and comprehensive e-beam sterilization solutions that consistently meet and exceed our clients' business, compliance, and profitability objectives.
With more than 500kW of installed accelerator capacity at our three processing facilities,
E-BEAM Services has the capacity and redundancy to deliver on your sterilization needs.
How it Works:
The e-beam is able to penetrate medical devices and pharmaceutical products in their final shipping containers. The e-beam inactivates microorganisms either by causing microbial death as a direct effect of the destruction of a vital molecule or by an indirect chemical reaction. Advanced electronics precisely control the use of electrons in the sterilization of medical devices. For many materials, e-beam processing results in less material degradation than with gamma irradiation.
The process involves accelerating a beam of electrons to near light speed where it passes through a scan chamber where it transitions to a curtain of electrons. Materials moving through the chamber on a high-speed conveyor system are showered with these high-energy electrons, which penetrate the material with a precise, predetermined dose.
Advantages to You
Fast turn around
Cost effective for low to medium density medical devices
Delivers dose rapidly protecting product functionality
Precise and consistent dosing
Refrigerated/frozen sterilization
No quarantine
No residuals
Less material degradation
Greater mixed lot flexibility
Processed in original shipping containers
E-BEAM also offers Express Service