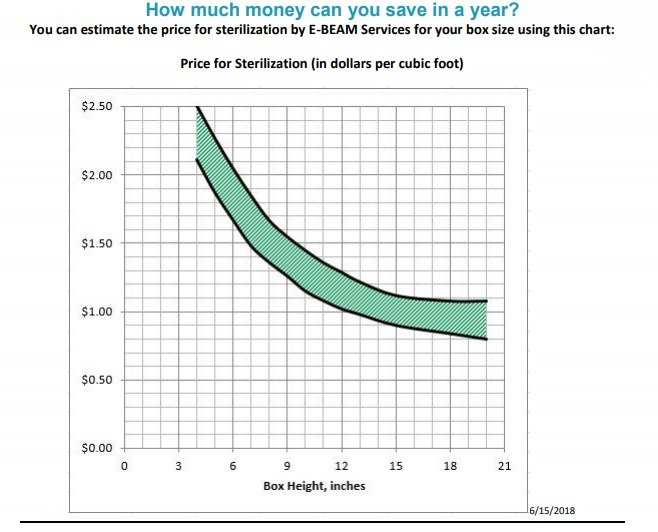 Assumptions:
The beam can penetrate the box and give your product an acceptable max/min dose range. This usually works for low to medium density products. We can help you estimate this, and we will confirm it with a formal dose map.
The product materials are compatible with radiation sterilization. (If it works with gamma, it will work with e-beam!)
The range of pricing shown is for truckload-quantity shipments. The price could be about 10% higher for shipments of 10-15 pallet loads. Smaller loads are welcome!
The minimum dose is 25 kGy, though a lower or higher dose won't change the price by much.
We can optimize the price depending on your turnaround time requirements and other preferences.