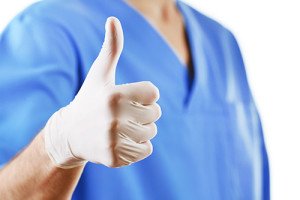 Your business demands medical products that are delivered to market safely and efficiently. E-BEAM Services provides a standardized sterilization process designed to exceed regulatory standards, minimize costs and maximize results. For over 25 years we have committed to developing fast, compliant, reliable e-beam sterilization solutions. And with more than 500kW of installed accelerator capacity at our three processing facilities we have the capacity and redundancy to meet your supply chain demands.
E-BEAM Services' use of an electron beam offers many advantages over sterilization using radiation from gamma rays. Electron beam also offers advantages over chemical sterilization, and autoclave sterilization.
Providing National compliance solutions for a large variety of products. Our fast turnaround and variable dosage makes E-BEAM more flexible than most medical sterilization companies.
Fast, safe, and thorough. Electron beam for sterilization of drug and device products is the most reliable sterilizing method available.
Minimal temperature increase while ensuring complete sterilization makes using electron beam the standard for temperature sensitive applications.
E-BEAM Services' technology handles bioburdens with efficient &  precise e-beam bioreduction services.
We are experts with regulatory compliance and will help you understand how we can ensure your product meets ISO/AAMI 11137 requirements.
We understand the need to ensure that not only are the products sterilized, but the packaging will be sterilized as well.
Electron beams are able to penetrate medical devices in their final shipping containers. Advanced electronics precisely control the use of electrons in the sterilization of medical devices. For many materials, ebeam processing results in less material degradation than with gamma irradiation used by other medical sterilization companies.